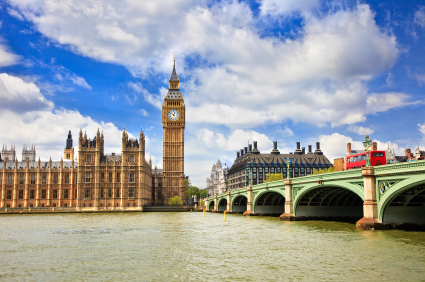 The London office market started the year marked by uncertainty and expectation about how the economic and political developments of 2016 would play out in the medium term. In this article we look at the key figures and trends that have defined the market during the first three months of the year.
London Office Market Q1 2017: Facts and Figures
The most important transaction during the first quarter of the year was the 15-year lease of floors 1 to 7 of 21 Lime Street. This deal is also worth mentioning as it seems to buck the current trend of insurance companies moving out of the City, where vacancy rates increased to 5.7 per cent. This increase can be accounted for by the growing number of occupiers who are now relocating to other areas, mainly the Docklands and Southbank, where construction activity is reaching record levels having experienced year-on-year increases of over 660 per cent.
Take-up rates increased monthly during the first quarter of the year, reaching a maximum index of 1 million square feet in February. This figure represents a 92 per cent increase over the previous quarter.
Rental values did not experience any significant changes when compared to Q4 2016, except in the West End, where there was evidence of slight downward pressure. Headline rents in the City stayed at around £67.50 to £70 / sq ft, with similar values achieved in fringe locations like Shoreditch and Old Street. East London (Stratford) and the Docklands have some of the most affordable rents, averaging £40 / sq ft. Within the £50 to £65 / sq ft bracket we have offices in Vauxhall, Waterloo, Southwark, Paddington, Camden, Notting Hill, Kensington, Chiswick, and Hammersmith. Mayfair and St James continue to boast record-high rents of £110 / sq ft and above.
Southbank is now considered an office property hotspot. Headline rents average £67.50 / sq ft and the area has record-low vacancy rates of 3.3 per cent. Existing supply hardly matches demand, and there are still a further 610,000 square feet of office space under construction. The main occupiers are media, technology, and business services companies, but also high-profile insurance and finance firms.
Main Trends Q1 2017
Business Rates Increase
Starting in April 2017, office occupiers will face the effects of a business rate revaluation. In certain sub-markets (Shoreditch, Vauxhall, Clerkenwell, Camden, Whitechapel, and Aldgate) new rates will be up to 63 per cent higher, so during Q1 we saw an increase in the volume of enquiries for offices in other areas of central London, namely Midtown, Holborn, and Canary Wharf.
A focus on efficiency
According to the 2017 CBRE European Occupier Survey, office occupiers in London are increasingly focused on creating smart offices that boost efficiency and productivity. Office locations are chosen according to three main criteria: collaboration between staff and clients, cost, and business flexibility. This has naturally led to a growing interest in flexible and shared office space, even among corporates.
Changing Nature of Workspace Requirements
Office space requirements are changing as a result of technological innovation and flexible / remote work arrangements. This has had a direct impact on the nature of demand in the London office market, which is experiencing stronger demand for smaller office units, open workspaces, and high-spec managed offices.
Grey Space
The growth of grey office space is directly linked to the point mentioned above. As workspace requirements change, many occupiers are looking to shed conventional office space in order to cut down costs and improve efficiencies. In Q1 2017, there were approximately 1 million square feet of grey office space in the City, and market analysts affirm this figure could grow further over the next two years.
Sources:
(1) http://www.insurancebusinessmag.com/uk/news/breaking-news/antares-bucks-brexit-trend-expands-london-headquarters-64266.aspx
(2) http://www.edp24.co.uk/business/estate-agent-savills-sees-profit-edges-up-despite-brexit-hit-1-4942228
(3) http://www.consultancy.uk/news/13043/central-london-sees-new-office-construction-return-to-pre-crisis-heights
(4)Â  http://www.propertyweek.com/data/data-by-uk-region/london/central-london-office-take-up-nearly-doubles-in-february/5088188.article
(5) http://www.thelevygroup.london/blog/wp-content/uploads/2017/04/Wheres_Hot_And_Not_Q1_2017.pdf
(6) http://www.colliers.com/-/media/files/emea/uk/research/offices/201703-southbank-sub-market-analysis1.pdf?la=en-GB
(7) http://www.londonlovesbusiness.com/business-news/scale-of-businesses-forced-to-make-cutbacks-as-a-result-of-new-business-rates-revealed/14507.article
(8) http://news.cbre.co.uk/occupiers-looking-to-make-efficiency-gains-and-refine-workplace-strategies-says-cbre/
(9) http://www.gva.co.uk/uploadedfiles/GVA_UK_Research/2017%20London%20-%20Where%20we%20work%20-%20changing%20nature%20of%20central%20London%20office%20demand%20Spring%202017.pdf
(10) http://www.collierslondon.com/Commercial/blog/article/589ae8fa9a412a0009000014/The-Spectre-Of-%E2%80%98Grey-Space%E2%80%99