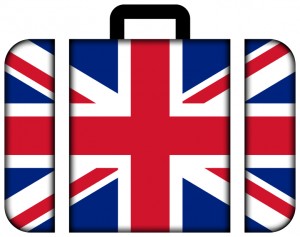 The UK is Europe's third largest economy and is set to become the continent's largest by 2030, but who are the major economic players in this country? Take a look at some interesting facts about the UK's top 10 industries.
Finance and banking
There are currently more than 2 million people working in the finance and banking industries all over the United Kingdom – that's 7 per cent of the country's total working population. According to the latest data, the country has nearly 40,000 businesses that specialise in financial services, and a further 37,000 provide accountancy services. Outside of London, the UK's main financial centres are in Edinburgh, Leeds, Manchester, and Birmingham. Currently, this sector accounts for 7.5 per cent of the country's GDP.
Information Technology
As of February 2014, the information communications technology sector was worth £58 billion. Nearly every major industry relies on technology in order to function, so the importance of the technology sector cannot be underestimated. Along with creative and digital industries, the IT sector accounts for 4.5 per cent of the UK's gross value added, and employs over 1 million people or 3.7 per cent of the country's active population. As the knowledge-based economy becomes a reality, it is expected that nearly half of the UK's GDP will come from this sector within the next decade.
Construction
According to an article published by The Guardian, the construction industry currently accounts for 6 per cent (£90 billion) of the United Kingdom's total GDP. The Department for Business Innovation and Skills reports that in 2013, 2.93 million people were employed in the 280,000 construction businesses that exists in the country. This means that construction-related employment accounts for nearly 10 per cent of the UK's working population.
Oil and Gas
This burgeoning sector is set to increase in size and revenues over the next two decades. Nearly 450,000 people are employed in this industry, especially in Scotland, where 45 per cent of the total number of jobs in this sector are located. During 2013, oil and gas revenues amounted to £11 billion, and this figure is set to increase to £200 billion over the next two decades. Moreover, a recent PricewaterhouseCoopers survey estimated that in the next 10 years, a further 120,000 employees will be needed in the oil and gas sector.
Government
According to the Office for National Statistics, the public sector employs 5.4 million people. Employment is evenly distributed between positions in local and central government. The most important industry sub-sectors are healthcare (NHS), education, and public administration.
Healthcare
According to the Office for National Statistics, the healthcare industry yields nearly £107 million a year in gross value added. Overall, more than 4 million people work in healthcare-related positions throughout the country, which means that 12 per cent of the working population in involved in this sector. As increased demand puts pressure on public health services, private healthcare firms are expected to expand and become a crucial economic player. Currently, this sector generates annual revenues of over £2 billion.
Manufacturing
The UK has a strong manufacturing tradition that goes back to the origins of the Industrial Revolution. Prior to 2009, the manufacturing sector was the UK's third largest, generating revenues that accounted for 11.7 per cent of the country's total GDP and employing 8 per cent of the working population. Despite the pressures brought about by the recession, this sector has managed to stay alive, as it is estimated that it currently accounts for 10 per cent of the UK's GDP thanks to its accelerated output and employment rates. The most important manufacturing sub-sectors are food and beverages, metal products, publishing and printing, equipment and machinery, chemicals, and pharmaceuticals.
Wholesale and Retail
This sector has experienced moderate growth since 2007, and currently generates sales for the value of £1.2 billion a year (12 per cent of the country's GVA). More than 4 million people work in over half a million outlets across the UK. Approximately 35 per cent of all jobs in this industry are in sales and customer service positions. It is expected that by 2020, a further 1.9 million jobs will be available in this industry.
Transportation and logistics
This growing industry sector employs approximately 1.5 million people in roles that range from air transport to courier services. In 2011, there were nearly 85,000 established logistics businesses. Although the number of companies in this sector has been declining since the onset of the recession, a recent survey revealed that more than half of respondents anticipated significant growth within the next few years.
Education
This sector is one of the country's top three main sources of employment. British universities alone contribute over £73 billion to the UK's economy and employ more than 375,000 people. All in all, there are more than 757,000 people employed in the higher education sector.